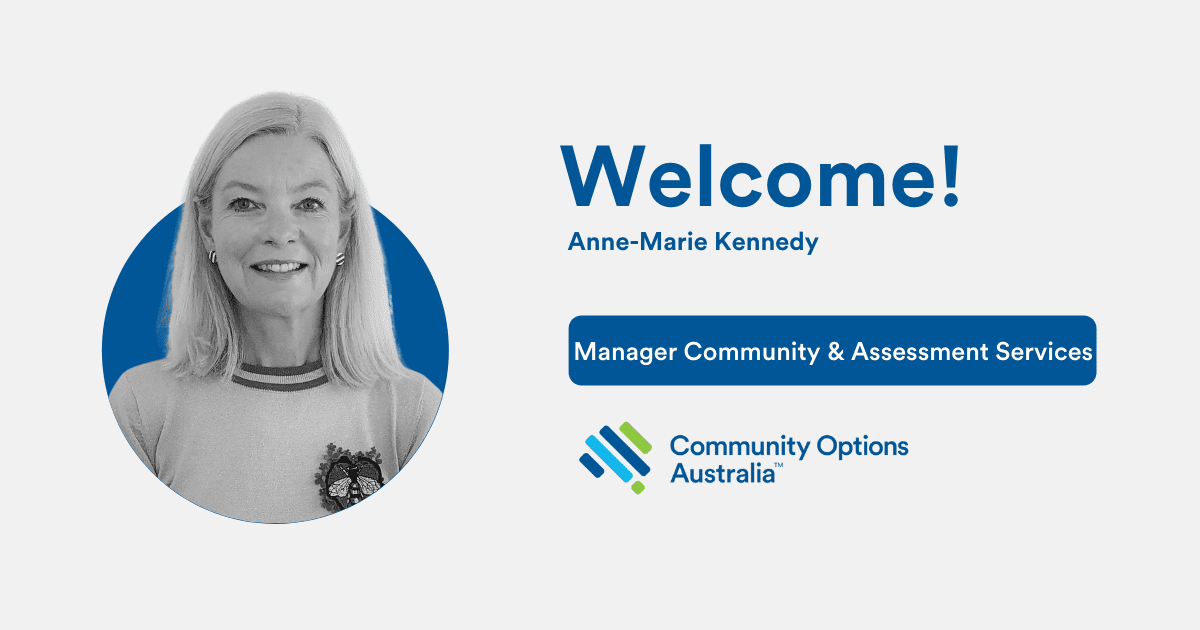 Announcing our new Manager Community & Assessment Services
On 17 January 2022, we welcome Anne-Marie Kennedy to our team as the Manager Community & Assessment Services.
Anne-Marie brings a wealth of community services delivery experience to this Executive team appointment.   As a leader, Anne-Marie is proactive and versatile, using an outcomes-focused, collaborative approach for the client and the organisation.
Anne-Marie has diverse experience as a senior leader in front line operations delivering services across NDIS, CHSP, HCP, RAS and Out of Hospital Care. Her operational expertise coupled with solid business development and marketing skills is supported by her ability to conceptualise, design, and manage multiple diverse projects and teams.