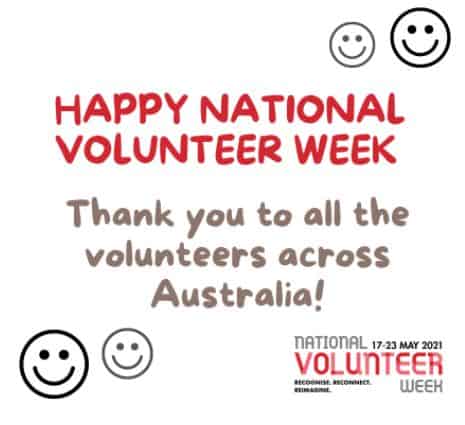 National Volunteer Week 17-23 May 2021
National Volunteer Week (NVW) celebrates the significant contribution of Australia's almost six million volunteers. Each year these volunteers dedicate over 600 million hours to help others.

The theme for NVW 2021 is Recognise. Reconnect. Reimagine. which acknowledges that it is time to:
RECOGNISE, celebrate and thank volunteers for the vital role they play in our lives.
RECONNECT to what is important by giving our time to help others and ourselves.
REIMAGINE how we better support volunteers and communities they help.