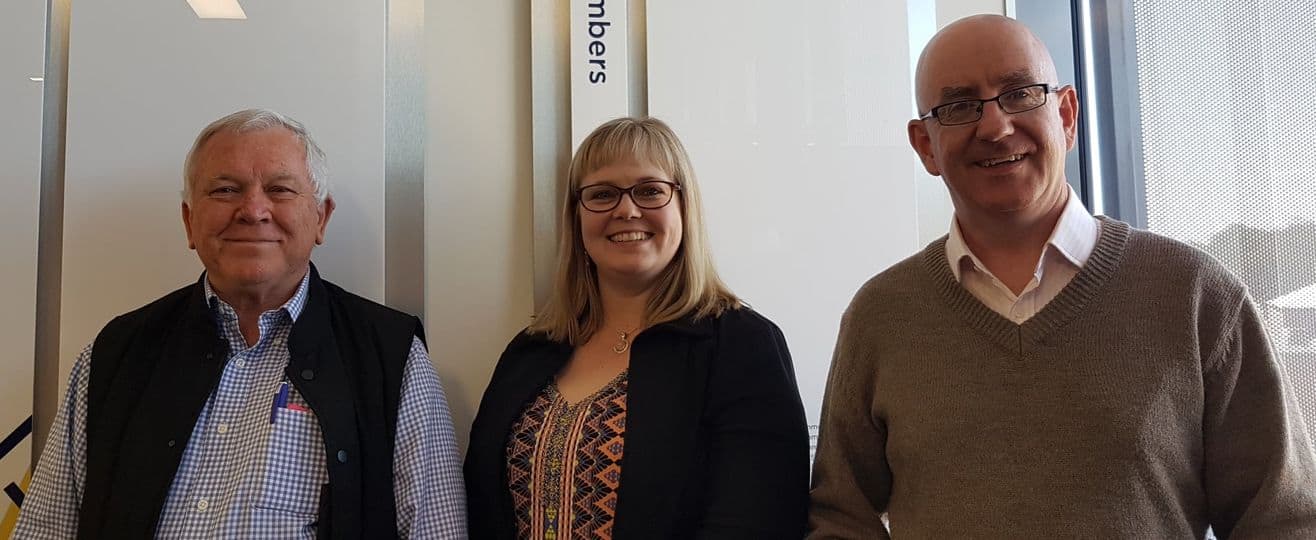 Partnering in SA to deliver Wellbeing in Aged Care Program
It's great to welcome (L-R) Alexander, Alison and Gary to the team delivering Community Options Australia's (COA) Wellbeing in Aged Care program in the Adelaide Hills area in South Australia. Alexander and Gary are mental health clinicians with experience in working with older people, and are ably supported by Alison, Engagement Coordinator. Allison and our Clinicians are equally supported by COA's Integrated Care Manager June Nvene and CLAUST Director Business Development Soula Dagas.
We're pleased to be partnering with Community Living Australia (CLAUST), our local partner, to deliver this important program. CLAUST enjoys a long, respected track-record in providing sustainable support that benefits residents and their carers in South Australia.
This program has been made possible by funding from Country SA PHN. The program will be providing short-term mental health interventions to support eligible aged care facility residents (65 years and older) with free sessions of psychological therapy support.
COA provides innovative solutions that connect and enable people to access integrated health and community care choices by partnering with respected local organisations. We're proud to be delivering the Wellbeing in Aged Care program in South Australia in partnership with CLAUST.